Latest News from January 2009

PSI Win Lottery Funding
Paranormal Site Investigators' commitment to enhancing A-Level education in the South West has been boosted by a £2,133 award from the National Lottery.
'Life After Death: Survival' is an ethics and philosophy project for A2 students in post-sixteen education at schools and colleges. It has been produced to critically explore the evidence and philosophical stances for and against the 'survival hypothesis' of life after death.
Due to the generosity of the National Lottery's Awards for All scheme, PSI will provide free of charge course materials, including a Teachers Guide, to A-Level providers across the region.
PSI Founder Dave Wood said "This will allow the concept of 'Life After Death' to be studied by A-Level Philosophy and Ethics students in a rational manner, with our materials dovetailing with their curriculum. This is an important step in extending our educational objects and will hopefully allow our subject to be studied in classrooms across the region."
Paranormal Site Investigators in Books and Magazines
PSI Coordinator Dave Wood has been invited by paranormal investigator and author Darren Ritson to pen the foreword for his new book 'Discovering Ghosts', to be published later in 2009. In 2006 Darren approached PSI for analysis and comments whilst investigating and co-authoring a widely acclaimed account of 'The South Shields Poltergeist' case.
Following on from PSI members Malcolm Gould and Trystan Swale's September 2008 talk on a three year study of investigation methods, The Ghost Club have carried full details of PSI's 'new method' within their members' magazine.
'A New Investigation Methodology', written by Dave Wood, can also be read and downloaded from the Research Articles section of the PSI web site (PSI Journal vol. 4, no.2)

Get Involved With Paranormal Site Investigators: Five Ways You Can Support Us in 2009

1. Join our Facebook group


We now have a presence on the social networking site Facebook. More than 100 members joined up to the group within twenty four hours of its launch, but there is still space for more!
Join our Facebook group here.
2. Fill one of PSI's specialist panel roles
For those with academic experience we're looking for members for the Journal Editorial Board and for the new Research and Ethics Panel. It doesn't take much time, but if you have the experience we need you! Contact us here.
3. Enrol on PSI's college course
We may be looking to recruit new investigation team members in 2009. A good way to support your application is to enrol on the short college course devised by PSI Founders Nicky Sewell and Dave Wood. See www.newcollege.ac.uk for more information.

4. Buy your copy of Haunted Swindon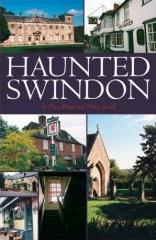 Compiled and edited by Dave Wood and Nicky Sewell, 'Haunted Swindon - A Census of Hauntings' brings together a wealth of ghost tales and sightings from across the Borough.
Rather then merely recounting folklore and contemporary witness reports, the editors provide careful, reasoned analysis on a case by case basis, supplemented by details of PSI's own investigations at many of the locations.
Haunted Swindon' can be found in local bookshops or ordered online from amazon.co.uk
5. Contribute to the newsletter
Editor Trystan Swale is always welcoming of comments, articles and feedback to be considered for publication in the PSI Newsletter. Contact the editor here.