Latest News from September 2008

PSI publishes its news here after it appears in the Newsletter, you can sign up to recieve the newsletter direct by using the form on the left of the screen.

PSI Launches College Course on the Psychology of Anomalous Experience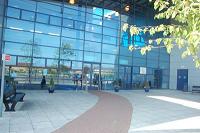 Paranormal Site Investigators will begin teaching a course at New College in October 2008 - the course title is 'Why Normal People Think They Experience Ghosts: The Psychology of Anomalous Experience'
PSI Co-ordinator Dave Wood - also a post-16 teacher by profession - said: "PSI has always had a lot of enquiries about our training programme, but our internal training is solely for volunteer investigators. It has not been appropriate to provide generic training to the public. However with the backing of New College we are pleased to providing this course for the general public with an interest in apparent paranormal experience."
New College is located in Swindon, Wiltshire, and is one of the region's top Further Education providers.
Providing accessible education to the public is a vital part of PSI's role as an educational charity in the process of registration. Other activities include working with Schools, Colleges and University students to allow the subject to be studied and working with other agencies to provide hands-on training.
To find out more about the course, including how to enrol, you can visit the New College website at www.NewCollege.ac.uk, phone for free on 0808 1721721 or email [email protected]
PSI Team CRB Checks
As part of PSI's commitment to professional values, as of 2008 all PSI Paranormal Investigators will be subject to checks by the Criminal Records Bureau.
Team Development Co-ordinator, Nicky Sewell, commented, "It is surprising that this is not standard practice in the investigation community. Volunteers should be CRB checked if they spend a significant amount time with vulnerable clients. Many clients in this field are distressed - even more so after less ethical investigators have had contact with them - and we hope this policy will help to put clients minds at rest."
All of PSI's investigator's were CRB checked in early 2008, and this policy will be rolled out to all new volunteer investigators.
Record 110 Applicants for PSI Recruitment Drive
Over 110 people applied to join the PSI Investigator Team in its 2008 recruitment. Team Development Co-ordinator, Nicky Sewell, said, "It has been harder in recent years to generate the same interest in the paranormal. Our first annual recruitment saw over 100 applicants with little effort, but last year dropped to fewer than 70. In 2008 our New Method meant we needed to recruit even greater numbers, so we really pushed the boat out. It is good to see our efforts were rewarded. "Interest in paranormal investigating may be decreasing - or saturated - but it was great to see so many high quality applicants this year." Following a series of well-attended Introduction Evenings, candidates have been short-listed and will be interviewed in early September. The Training Weekend will follow in late September, a Training Investigation in October, followed by Peer-Assessed fieldwork. PSI's recruitment is a stringent procedure to ensure that the highest quality applicants that add most value will succeed and join the team. PSI hopes four of the applicants will succeed, as this increase is required by its New Method.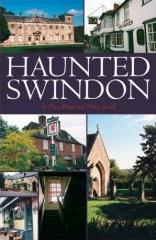 Don't Forget to Get Your Copy of the PSI Book!
You can support PSI's work by ordering a copy of the Haunted Swindon book.
All proceeds from the book go straight to PSI to help our research: trying to find answers about the causes of paranormal experiences.

Copies are available from bookshops and from: amazon.co.uk