Latest News from November 2008

'Paranormal Magazine' Column
PSI Chairman Dave Wood has teamed up with Jazz Publishing and the recently re-launched Paranormal Magazine to deliver a series of ten features on scientifically minded, rational investigations.
Penned by Dave Wood in his role as Chairman of the Association for the Scientific Study of Anomalous Phenomena (ASSAP), topics already covered in the monthly feature include the ethics of paranormal investigation and the ongoing clash of scientific and pseudoscientific methods. Forthcoming articles are set to scrutinise the role of investigation equipment, the psychology of anomalous experience and how to become an effective paranormal investigator.
Having recently contributed to a number of other magazine titles, Wood is particularly pleased by the new look publication: "With a different publisher, ambitious new editorial team and strong roster of contributors Paranormal Magazine has provided us with the ideal opportunity to educate a mass readership to the benefits and strengths of scientific paranormal investigation. It is especially pleasing to find strong support from such an established and widely read publication."

Enrol Now on the 2009 PSI College Course!
Swindon's New College is currently accepting enrolments on the PSI devised course 'Why Normal People Think They Experience Ghosts: The Psychology of Anomalous Experience'.
D elivered by PSI Founders and qualified post-sixteen educators Nicky Sewell and Dave Wood, the one day course delivers an introduction as to the psychological and physical reasons why people believe they may have encountered a ghost.
Details of course dates, place availability, cost and enrolment details can be found on the New College website at www.newcollege.ac.uk. Alternatively, phone for free on 0808 1721721 or email [email protected]. Enrolment is strongly encouraged for anyone who may wish to apply for PSI Investigator Team status at any point in the future.
Lecture Series: Return to the Ghost Club
In September PSI returned to The Ghost Club to deliver a lecture on 'the findings of a three year methodology'. Following on from Dave Wood and Nicky Sewell's recent talk to the world's longest running paranormal group, Trystan Swale and Malcolm Gould spoke on the facts and lessons learned from PSI's longitudinal study into the investigation equipment and methods popularised by television shows.
During the following month Swindon UFO Research welcomed PSI to deliver the conclusions of the Haunted Swindon Project. Informed discussion and debate followed at both talks, cementing PSI's reputation as a leading provider of rational, factually based education into anomalous events.

PSI Report Writers 'Highly Commended'


PSI's report writing team has been singled out by the judging panel of ASSAP's Michael Bentine Shield for its investigation of Stanton Farmhouse in 2007.
ASSAP National Investigations Co-ordinator Bill Eyre commented "The report on the investigation into phenomena at Stanton Park Farmhouse has achieved 'highly commended' status. I was particularly impressed by the detailed quantitative analysis of the findings of the investigation."
Responding to the panel's comments, PSI Report Analyst Trystan Swale noted "Although it was a pleasant surprise to see my input highlighted, everybody within PSI can be proud of the recognition. Every team member is responsible for at least one portfolio that contributes to the report. Each is equally important, whether it be cataloguing the experiences of participants or sitting through hours of video and audio footage. The New Method will place even greater emphasis on everyone working together as a team."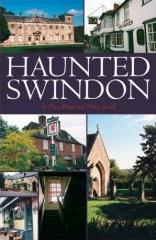 Don't Forget to Get Your Copy of the PSI Book!
You can support PSI's work by ordering a copy of the Haunted Swindon book.
All proceeds from the book go straight to PSI to help our research: trying to find answers about the causes of paranormal experiences.

Copies are available from bookshops and from: amazon.co.uk