Latest News from February 2008

Pre-Order PSI's First Book Today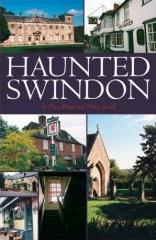 PSI are proud to announce that Haunted Swindon: A Census of Hauntings is now with the publisher! For less than £10 you can now pre-order this much anticipated title! Packed with over 100 accounts of hauntings and accompanied by 10 exclusive investigation reports, Haunted Swindon is set to be a hit with readers interested in modern day psychical research - wherever you're from!
Comprehensive theory chapters delve into the definition of hauntings and how hauntings are "created" and it has already had fantastic reviews from those on the cutting edge of research in this field.
Don't delay - order your copy today! Only £9.89 from Amazon.
Welcome to our 2 New Investigators


PSI is proud to confirm investigator status of two of our 2007 applicants! As many of you will recall, the search was on in late summer to recruit new investigators to the PSI team.
For the first time, this included a compulsory induction session, hosted by the University of Bath, to ensure that all applicants knew exactly what we were looking for - and that they knew exactly what they were getting themselves into!

This was followed by an intense period of application forms, interviews, a training weekend and peer-assessed fieldwork.
PSI's Nicky Sewell, responsible for team development, commented: "Throughout the whole process Louise and Clodagh showed their commitment to the field and the group, professionalism, integrity and dedication. I am thrilled to be working with them and I am here to provide them with all support they may need throughout their time with the team." Louise has taken on an administration portfolio, whilst Clodagh is responsible for report co-ordination.
Next PSI Journal
The next edition of the Journal of Investigative Psychical Research will be with you in the next few weeks.
Articles cover subjects such as EVP, the original "Entity Case" and how to handle poltergeist cases, as well as much, much more! Want to contribute? Contact us!
PSI Haunted Swindon DVD Success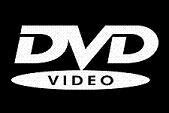 PSI's Haunted Swindon DVD has sold out, with an unexpected three runs needed.
Every penny raised from the DVD goes straight back into the PSI Charity.