Latest News from July 2008

PSI Awarded National Lottery Funding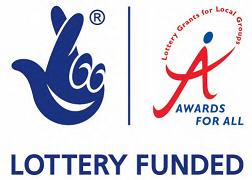 The UK National Lottery has awarded a grant of £1603 to Paranormal Site Investigator's Haunted Swindon project. PSI Co-ordinator Dave Wood said: "We think this is the first time Lottery funding has been awarded to a paranormal research organisation. We are happy this precedent has been set, and look forward to the possibility of grants being awarded to others. "The grant was awarded on the basis of encouraging a celebration of heritage and culture, whilst contributing to the regional priorities of tackling social exclusion and encouraging healthy lifestyles. "We hope that this cultural celebration will increase the accessibility of public education in the field of paranormal studies, by such heritage being embedded with rational discourse." The grant was awarded to help celebrate Swindon's haunted heritage. In late 2006 PSI launched the Haunted Swindon project, exposing the alleged hauntings in a modern, industrial town almost entirely overlooked by paranormal authors and researchers. The subsequent book – Haunted Swindon: A Census of Hauntings – exposed nearly 150 alleged hauntings.
There is Still Time to Become a PSI Investigator!
Last month PSI launched its 2008 recruitment programme, looking for the additional investigators needed to help spearhead PSI's New Method. We have already had more than 50 budding applicants come forward, but it's not too late to register your interest. Recruitment Co-ordinator, Nicky Sewell, said: "The interest so far has been very promising, but we would still love to hear from more people interested in joining the team at a really exciting time in our progression." If you are interested in joining the PSI Investigation Team please contact Nicky by email.
PSI Founders Deliver Ghost Club Lecture

PSI founders Nicky Sewell and Dave Wood were recently invited by The Ghost Club to deliver a lecture on their Conclusions of a Census of Hauntings. Nicky and Dave delivered the lecture to the Club at the Victory Services Club in Marble Arch, London, advancing their thesis of the media-driven nature of paranormal experience. The Ghost Club was founded in 1862 and promotes itself as the longest running paranormal group in the world. For more information on The Ghost Club visit: www.ghostclub.org.uk
New Website, New Newsletter
Over the next month PSI will be reorganising its website, having grown too large to easily manage in its current format. The changes will not appear too drastic on the surface, and there should be no interruption in service. From next month PSI will also be changing over to an HTML Email Newsletter. If you receive this and have any problems with it, just get in touch with us by email.
PSI in Society for Psychical Research Paranormal Review

An article by PSI founder Dave Wood – Where Have All the Apparitions Gone? Conclusions of a Census of Hauntings – was published in the last Paranormal Review. Paranormal Review is the magazine of the Society for Psychical Research. The SPR is a registered charity and academic organisation founded in 1882. See www.spr.ac.uk
PSI Flogs Off its Investigation Equipment
Members may remember that PSI put much of its equipment used for investigations up for auction last month, preparing and raising funds for PSI's New Method. The great amount of interest and bids were gratefully received. At the end of the auction one very generous bidder had bid the highest amount for all the equipment on sale.
ASSAP's Training Weekend

National educational charity the Association for the Scientific Study of Anomalous Phenomena (ASSAP) is holding its Training Weekend in Yorkshire in November 2008. PSI's Dave Wood and Nicky Sewell have confirmed they will be delivering this year's training. The Weekend is open to members of ASSAP – although there is still time to join at www.assap.org – and is recommended for investigators seeking a rational grounding in how to investigate the subject.