PSI investigation reports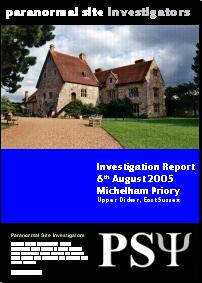 Click here to go to sample investigation report page.
PSI produces full reports for most investigations conducted. These reports vary between 15 - 20,000 words in length and can include: introductions, inventories, scientific methodology reports, venue history, building plans, preliminary reports, investigation results, analysis, conclusions and summaries.
Occasionally PSI does not produce formal reports if there is little data collected, but all results are shared with venue owners.
Full reports cannot be published on the website for reasons of confidentiality. However, agreed summaries are frequently published by the BBC; visit the press centre for more details.