PSI's Research Work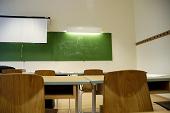 One of PSI's objects is to scientifically research to promote a better understanding of the field of anomalous experience.
PSI research strives to be of scientific value and add value to the field of research, by being properly conducted, well constructed, appropriately analysed and reported.
Past or current research projects have included:
>> In 2009 PSI will be launching a series of experiments studying peoples' perception of the Xenonormal - those stimuli that are normal but misunderstood and are misattributed as anomalous - part of this project will be partnership with ASSAP's Merlin Matrix
>> A three-year longitudinal study into the evidential and theoretical validity of paranormal investigator methods and tools.
>> An 18-month study into the 'Orb Phenomena' leading to compelling evidence that all 'orbs' are natural. The results are published on this website, which also seeks to educate the public about the phenomenon: www.TheOrbZone.com
>> Experiencer Perceptions during fieldwork: PSI has been conducting a longitudinal assessment of factors influencing paranormal experience during investigations. These include measuring of paranormal belief, mood and qualification of context.
>> Contributing to a PhD thesis, PSI will be replicating the Philip Experiment over six months. The experiment hypothesised that poltergeists could be 'created' by groups of participants.
>> The role of the New House Effect in the experience of anomalous phenomena.
This research is published in the PSI Journal and is sometimes done in collaboration with other agencies, and in external publications.