Request Investigation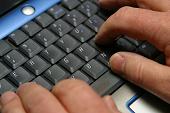 Do you think there is something anomalous going on in your home or place of work?
Do you want to find out what is actually going on?
PSI offers a free research and education service - contact us.
Potential clients should be careful in what they look for in a fieldwork research team.
PSI offers:
>> A fully trained, vetted and insured research team.
>> Sensitive and respectful researchers.
>> All researchers are checked by the Criminal Records Bureau.
>> Confidentiality, a guarentee of an informed choice and freedom to withdraw.
>> A full statement of ethics, offering piece of mind to our clients.
>> A rational approach.
>> In cases of private homes we offer a one-to-one service to find out what is best for you - we will not just send a team of people traipsing through your home!

If you go elsewhere, there are questions to ask and things to check for to ensure you are not at risk:
>> Are they trained, insured and CRB checked?
>> Do they have a statement of ethics, outlining the safeguards you can expect?
>> To they have a pre-defined method and rationale for what they do?
>> Do they use unscientific methods? What evidence can they offer that what they say and the tools and methods they use are real?
Always put your safety and piece of mind first. If we do not operate in your area we can signpost you onto someone who does - contact us.