Sample Fieldwork Report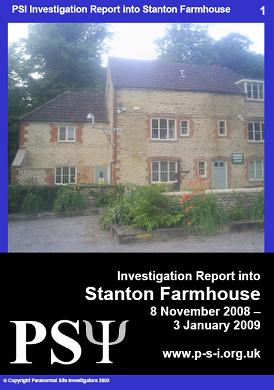 PSI produces a fieldwork report for each fieldtrip undertaken, in one of three formats:
1. Longitudinal Report. This is a report of at least three visits to a location, under PSI's standard methodology.
2. Fieldwork Report. Report of a single fieldtrip at a site.
3. Research Report. Report of hypothesis specific research at a location.
Private case investigations are reported differently.
To protect our clients strict confidentiality is our default position and applies to most fieldwork. However because of our charitable commitment to public benefit we ensure all research has a direct public benefit by, for example:
- Seeking to declassify a report and present it in our free Journal and on this website, where it is not to the detriment of the client, and with their full agreement.
- Publishing the anonymised results of Research Fieldwork in the PSI Journal and in other research journals.
- Using findings as the basis of articles for the PSI Journal, PSI Newsletter and on this website.

All PSI Fieldwork Reports aim to be scientifically useful and of both research and public benefit. As such they are exhaustive, typically standing at over 30,000 words and 120 pages. To be of public benefit through the medium of research reports do need to be technical in places. However to ensure accessibility reports also present a 4-5 page Executive Summary at the end of each report.
Download Sample Investigation Report.
In PDF format. This report is over 3MB in size, so may take a few minutes to download.