Contact PSI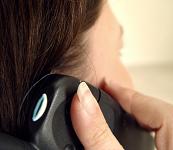 PSI volunteers are friendly, professional and approachable. Do not hesitate to contact us with any queries using the email addresses below. We do not disclose postal addresses on these web pages. If you would prefer to be contacted by these means please note your contact details in any email correspondence.
Please note we have a new catch-all email address.
Email this address and your query will be passed onto the relevant team member:
Email: team@p-s-i.org.uk 
Please do not use any other email addresses, as your email will not reach us.
You will receive a reply more quickly by emailing us, but if you do not have access to email you can phone us on 0845 652 1529.